Minister of Transportation Gives Garuda Time 2 Weeks Lower Airplane Ticket Prices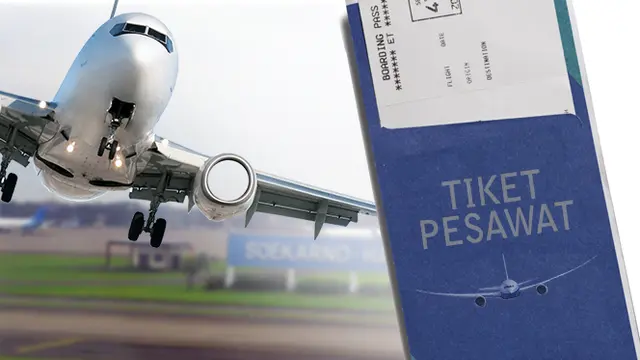 Minister of Transportation Gives Garuda Time 2 Weeks Lower Airplane Ticket Prices
QUX.ME, Jakarta - Minister of Transportation (Menhub) Budi Karya Sumadi gave time to the state-owned airline PT Garuda Indonesia to adjust flight ticket prices according to the sub class scheme. The scheme in question is the lower limit ticket price with a portion of 5 to 10 percent.
"If it can't work for two weeks, I will continue," said the Minister of Transportation in Senayan, Jakarta, Wednesday (04/17/2019).
The Minister of Transportation considered, currently the decline in Garuda tickets has not been felt by the public. He also claimed to have met with Garuda Indonesia President Director Ari Ashkara.
"So I put it in, just like before, if people buy it, it will be displayed on Y-Class and all kinds (other subclasses). So people just choose," he explained.
The former Director of Angkasa Pura II said that currently the majority of tickets for red plate air transport are still dominated by the highest or most expensive sub-classes. Even though there is an agreement to reduce the price of airline tickets.
"Garuda has agreed in the past but I consider that what has been done so far is not clear. This is precisely what made the notes from all of our friends," he said.
BPKN Requests Restrictions on Foreign Airlines Flights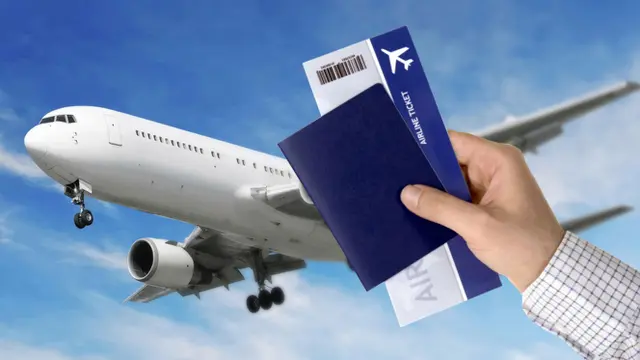 The National Consumer Protection Agency (BPKN) is asking the government in this case the Ministry of Transportation (Kemenhub) to limit airports that can be landed by foreign aircraft.
This is to provide opportunities for domestic airlines to develop their business.
The Chairman of the BPKN, Ardiansyah Parman said, the Ministry of Transportation needs to think of a strategy so that national airlines can stay alive in the midst of competition in the aviation business. One of them is by providing more space to work on the domestic aviation market.
"If only international aircraft only land at certain airports, it will make domestic flights come alive. This is in the framework of a strategy to win how to build a service trade in the country," he said when talking with QUX.ME in Jakarta, Wednesday (04/10/2019 )
He gave an example, if a foreign airline landed in Kualanamu Airport, Medan, the aircraft may not continue flights to other airports in the country.
To reach other destinations, foreign tourists must use a national airline that serves the routes that foreign tourists want to go.
"For example, international aircraft only descend at Kualanamu Airport and in Makassar, it may not go to other airports. From Kualanamu to domestic airports transported by domestic flights, to Bali, Surabaya, Jakarta and others. Thus domestic flights live, " he said.
Conversely, if later all airports in the area were built and opened for international flights, continued Andriansyah, he was worried that the national airlines would slowly die and domestic flights would be controlled by foreign airlines.
"That's a strategy to increase the volume of domestic flights. So this strategy must be built, not all airports or ports can be entered by foreign planes and ships. Yes, the domestic does not have a chance. So don't run the race to build but turn off your own business. We are not anti with fluency, "he said.
Lower Boundary Rates for Airline Tickets Difficult to Develop Airlines
The National Consumer Protection Agency (BPKN) considers the establishment of lower fares for airline tickets making the domestic aviation industry difficult to develop. Because the actors in this industry do not have the flexibility to set cheaper prices so they can compete with other actors.
BPKN chairman Ardiansyah Parman said that amid the growing need for air transport services, consumers are now faced with high prices for airline tickets. This is one of them because the airline cannot be flexible in pricing because it is hit by a lower limit tariff policy.
"Public access to air transport is actually not only limited to setting the lower and upper limit rates. This lower limit rate causes business actors not to have flexibility when they have the opportunity to give lower prices. If he gives a lower price, he will violate the rules , "he said when talking with QUX.ME in Jakarta, Tuesday (04/09/2019).
According to him, in fact at certain times airlines can only provide cheaper flight ticket prices to consumers. For example, when you have to send the plane in an empty condition to another place.
"Actually, there are business people who actually send their planes from Jakarta to Ujung Pandang because they have to be used in the morning, they have to leave at midnight. When they offer low prices and consumers have to sacrifice by leaving midnight, they can," he said.
Therefore, continued Ardiansyah, the Ministry of Transportation (Kemenhub) should reconsider the policy on the lower limit of airline tickets.
Thus, airlines still have space to determine ticket prices without reducing passenger safety and security.
"The problem (lower limit tariff) is revoked or not, it's the authority of the government. But in essence, for national interests, for the growth of aviation services in Indonesia, policies that are out of the box must be considered so we can compete. business is not (developing). We still need easy transportation services, which have cheap access, but there is no bargaining about security and safety, "he said.