The Beginning of an Exciting Adventure to Thailand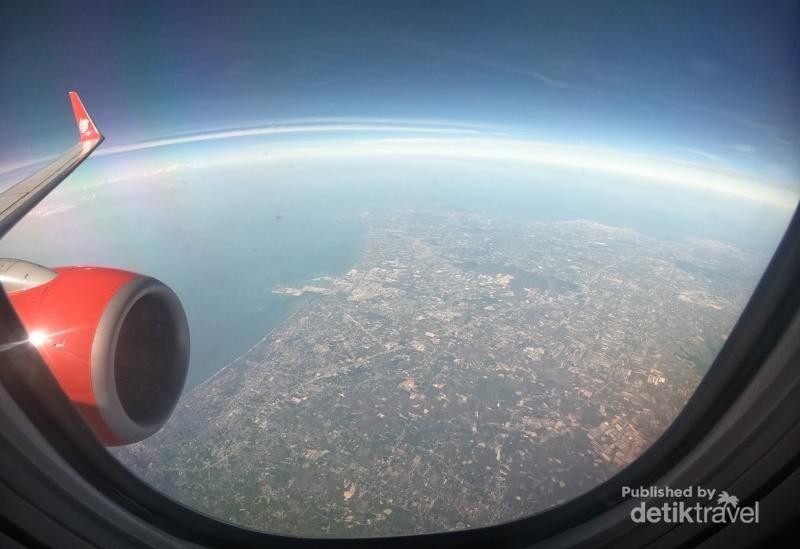 The Beginning of an Exciting Adventure to Thailand
QUX.ME,
Travel
- The beginning of the first adventure to Thailand starts at Don Mueang Airport, Bangkok. Next is our excitement on the day of arrival in the White Elephant Country.
Alhamdulillah, finally the day arrived and my five friends were looking forward to going together to Thailand. Our departure is a reward for the various categories we won in 2018 Traveler of the year organized by Tiket.com and QUX.ME Travel.
After traveling for approximately 3.5 hours from Soekarno Hatta, we finally arrived at Don Mueang International Airport, Bangkok.
After the immigration and baggage collection process, we met our travel guide, Bang Andalusia, a Thai citizen who was fluent in Malay, so when giving explanations we got very useful information.
Before leaving the airport, if you don't have a roaming SIM card, then you can buy a SIM Card that is directly assisted by installation and activation by officers at the airport.
Read :

There are several local operators that provide Thai Card SIMs. The price is quite cheap. For 3 days unlimited internet access is only 170 Baht, or if it costs around IDR 78,200 at the rate (IDR 460 / Baht). While there are also some of our groups who activate International roaming from Indonesia with rates ranging from Rp. 150,000 - 200,000.
Thank you Tiket.com and QUX.ME for facilitating our trip to Thailand, so the departure, while in Thailand, until returning to the country went very smoothly and impressively.